My 15 year old daughter is in the in-between stages of being sick.  She's not quite ready to go back to school (which she really likes), but bored from being home for 5 days.  There's only so much Netflix you can watch.  Last night she asked for something to do, so I handed her the Soft Sayings card kit and she got to work.  These all-inclusive card kits are a perfect kit for so many reasons!  Need a card quick?  Want to work on a project but not make a mess?  A beginner card maker?  Sick home from school?  I didn't exactly time her, but she completed all 20 cards in less than 2 hours.  Although, she left the bows for me to do (insert smiley face here).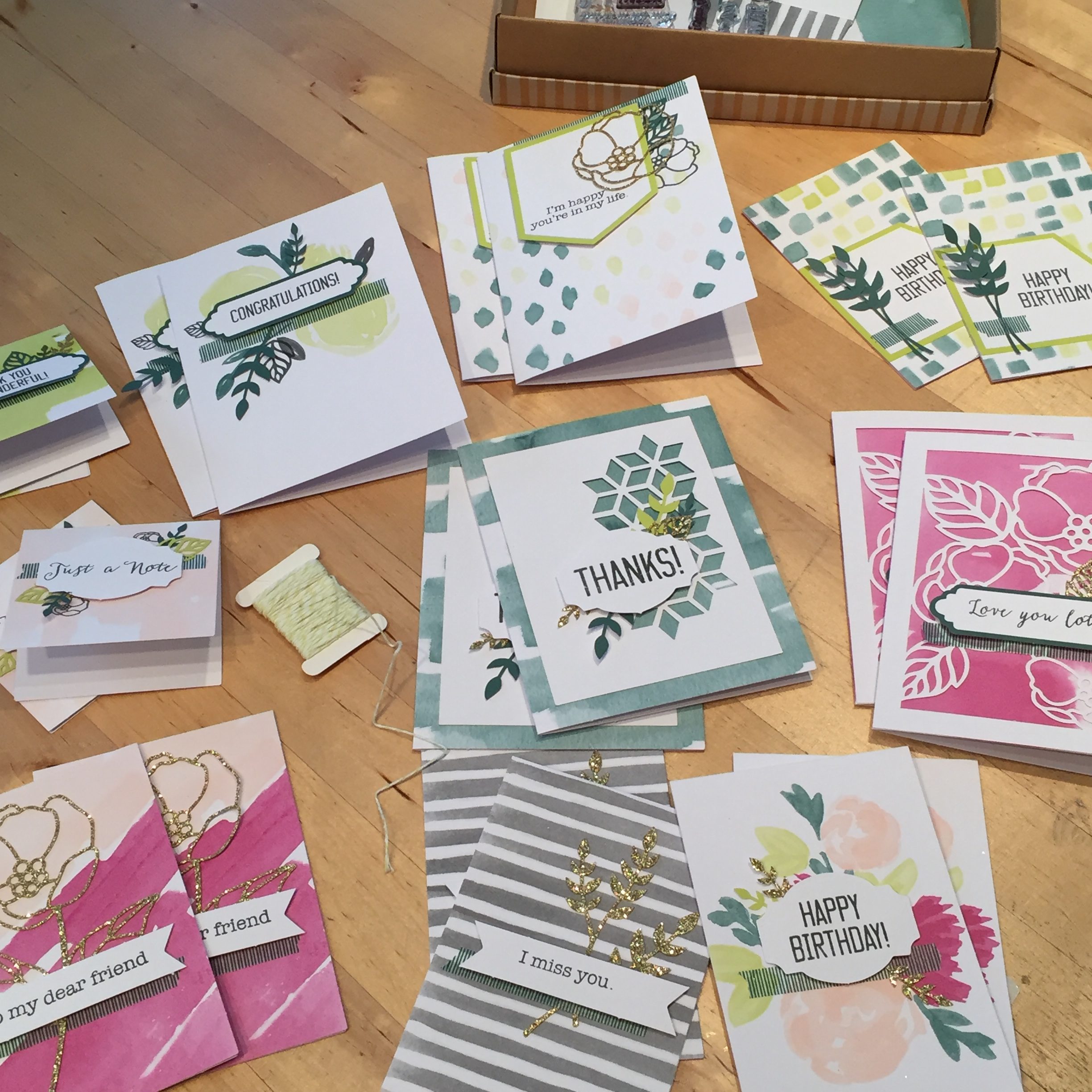 She did a great job making the cards and keeping busy.  Now my cards are all finished, a win for both of us.  The kit provides a perfect combination of the watercolor look and just the right amount of glitter on these floral cards.  There are 9 different sentiments to choose from and they cover almost any reason you would be sending a card.  Not shown in these photos are the coordinating watercolored envelopes.  And, after you finish making and giving away all these beautiful cards, there is a refill kit that you can order so you can make them all again.  The refill kit includes everything from the kit except the stamps and ink (because you already have those).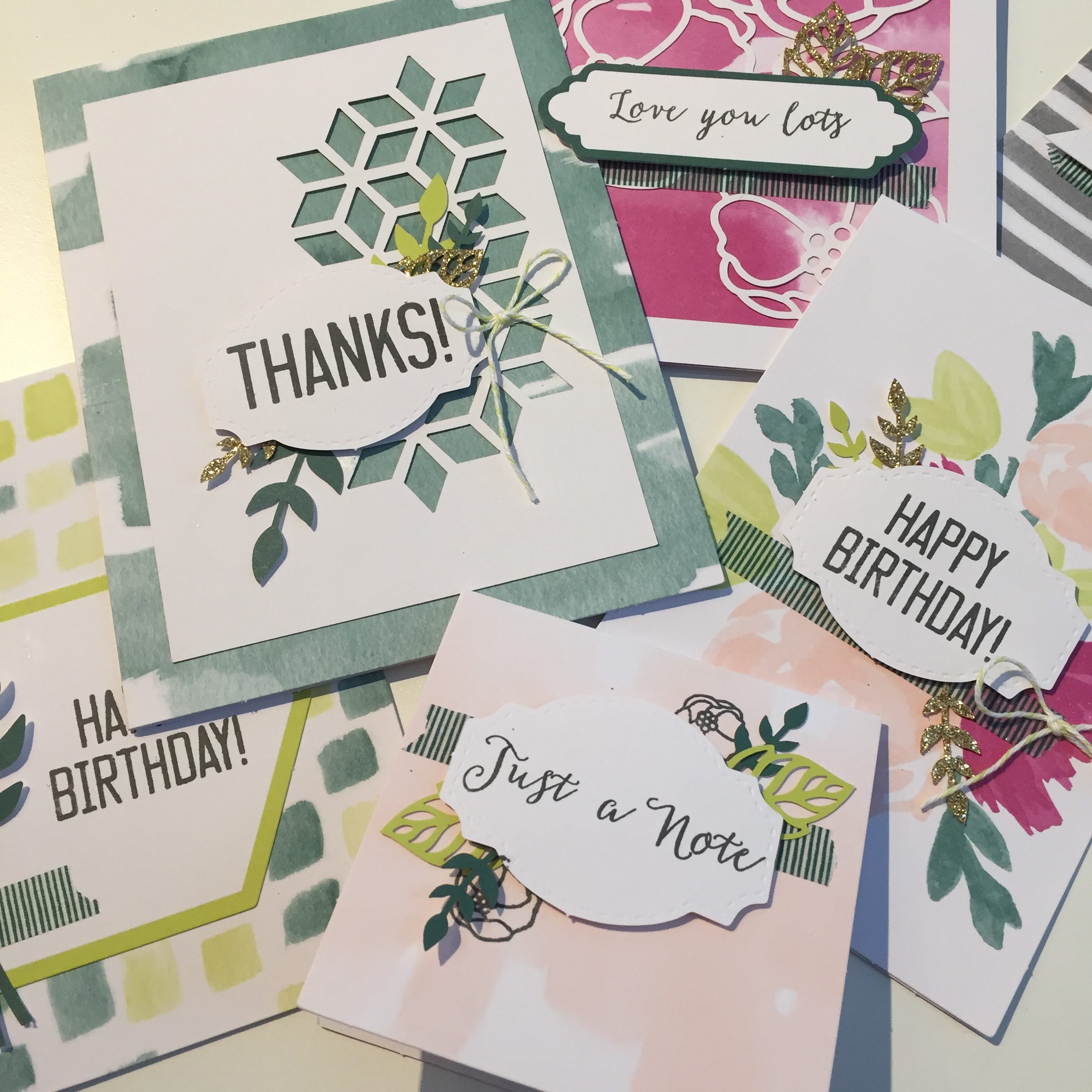 This kit also makes a great gift to give, it even comes in a nicely decorated kraft box.  Everything you need comes in the box: stamps, ink, papers, washi tape, dimensionals and decorated envelopes (except your tape runner).  Mother's day is not that far away and it would always make a great birthday gift.  Think ahead to who you give gifts to and place your order.  Shopping ahead of time will make the celebration even more enjoyable.  I would order one for yourself too because they are that good.
Here's the ordering information (you can click on them to bring you directly to my online store):
Soft Sayings Card Kit, #145466, $35
Snail tape runner #104332, $7 or you could use glue dots #103683, $5.25
Soft Sayings Refill Kit, #145387, $21
And don't forget it's Sale-a-bration time, for every $50 you spend, you choose a free sale-a-bration product!  Here's the link to all the free products you can earn:  Sale-a-bration products.