I am not ready to let go of summer.  As much as I love the crisp, Autumn air, I'm just not ready yet.  I wanted to send a friend a card today, so of course I went directly to Pinterest for inspiration.  I came across a butterfly card that really spoke to me.  All of the butterflies where I live have flown south for their winter migration, but I'm not ready to let go of them.  That's the beauty of creating something yourself right, you can make anything you want, no matter what the season.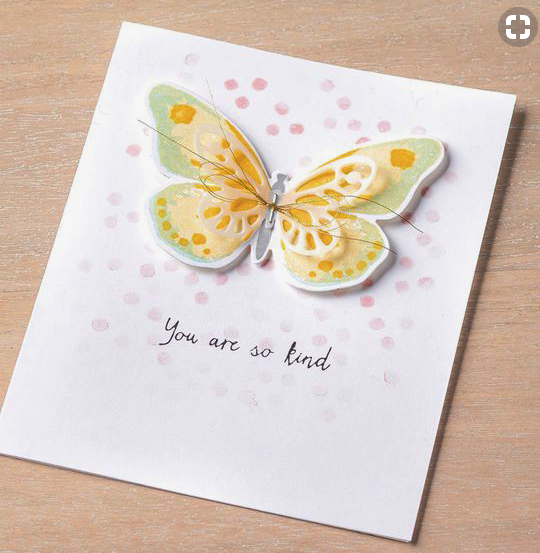 This is the card I saw on Pinterest.  It was actually created by Stampin' Up!  I liked the simplicity and how it used just one stamp set, Watercolor Wings. I do not equate simple with simplicity.  Sometimes, less is more.  I also wanted to use the Lemon Lime Twist In Color because she likes this color almost as much as me.  Here is the version I came up with.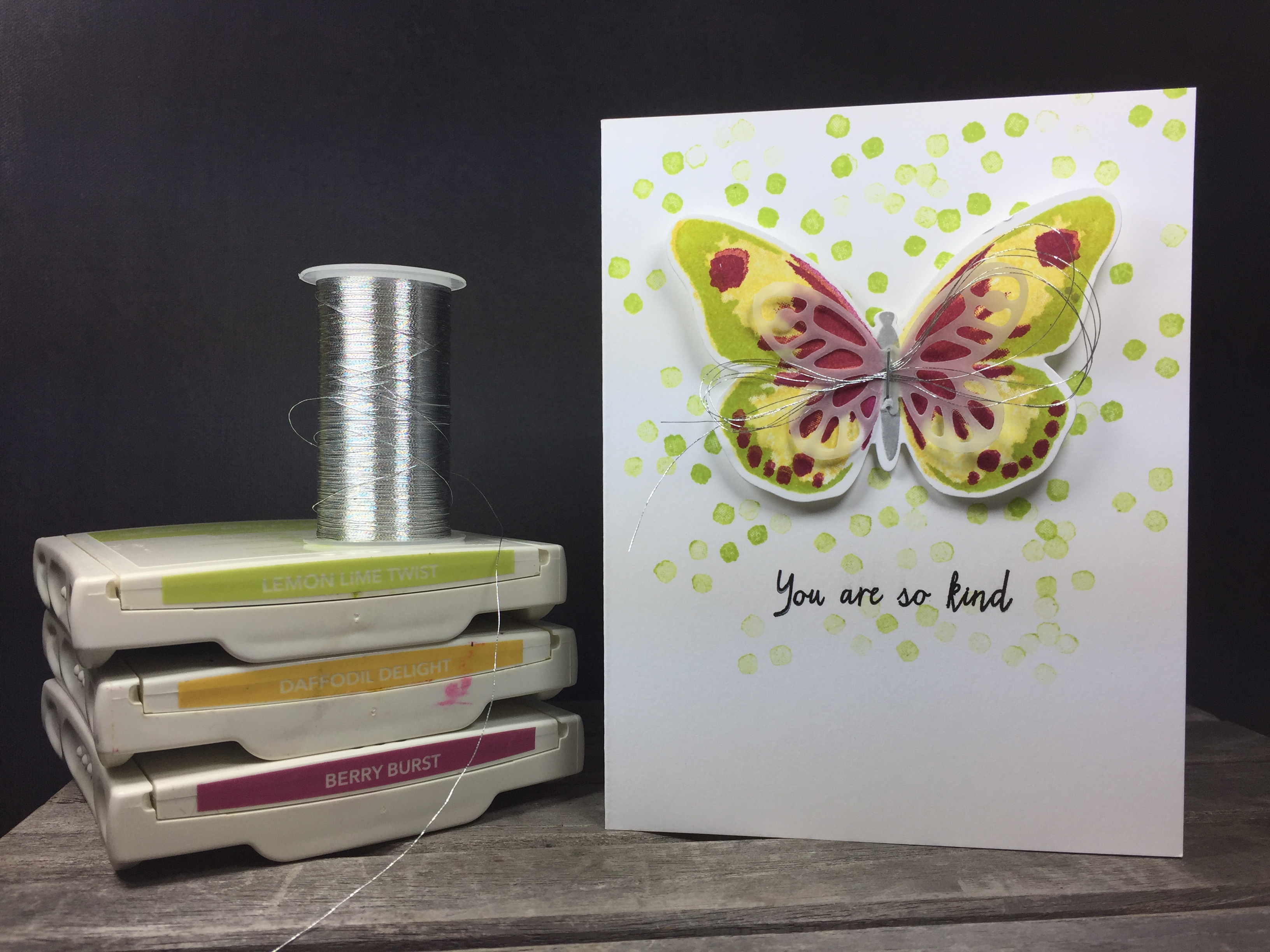 My card is a little brighter than the original, but that was okay with me.  I had to play with a few color combinations before I came up with this one.  There are now a few colorful butterflies flying around my recycling bin.  I do want to point out a few things to you in case you would like to CASE this card as well (CASE is a common word in the stamping community meaning Copy and Selectively Edit).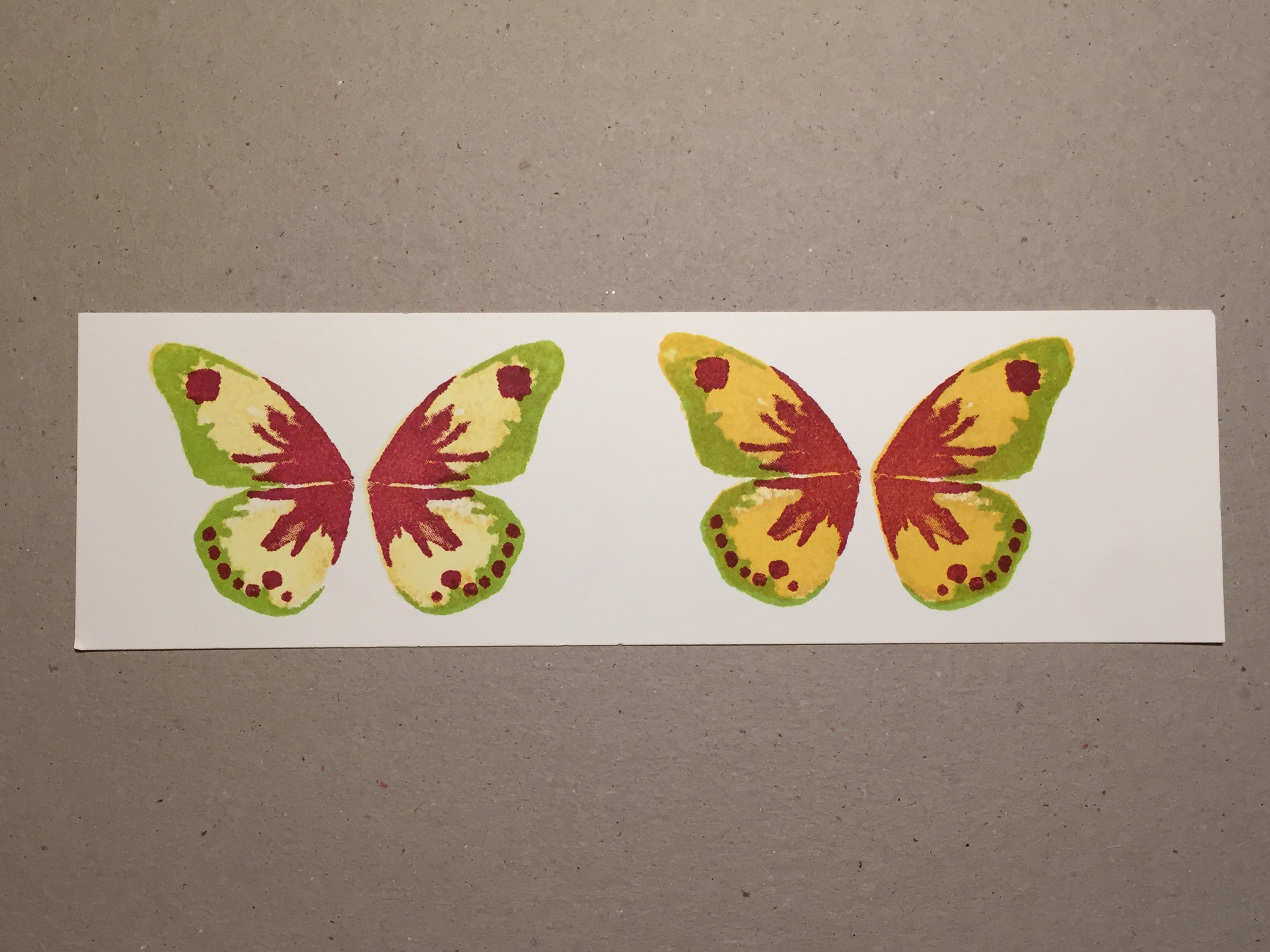 The butterfly on the right has full strength stamping of the Daffodil Delight impression.  The butterfly on the left has a second generation (stamping on scrap paper first and then stamping on the correct paper).  This second generation makes it a lighter, softer yellow.  You may also notice that the lime color is a little more true with the softer yellow.  Remember what we learned in art class in first grade?  Mixing two colors together changes the colors.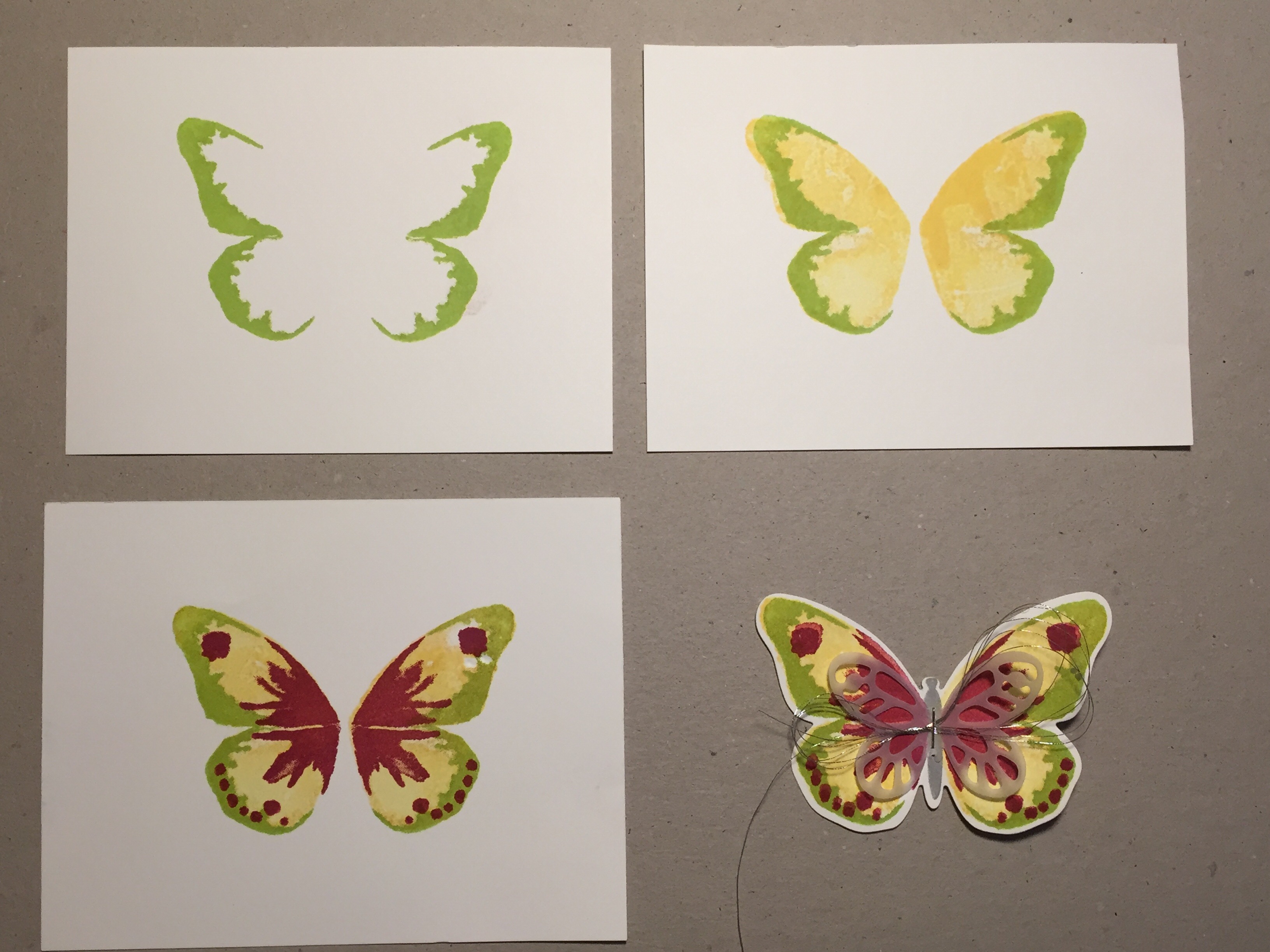 The other thing I wanted to point out to you is the order I like to use these stamps.  Three stamps make up the butterfly. You really can stamp them in any order, but I found this way easier for getting all my layering images to line up with one another.  I also like to cut out the butterfly before I stamp it's head/body.  I find it easier to line this stamp up with a cut edge than a big open space.
If you would like to create your own butterflies, you can order the Watercolor Wings stamp set by clicking on the highlighted colored text.  You can also purchase the coordinating Bold Butterfly Framelits.  It's not necessary to use the Framelits to make butterflies, but it's so much easier than cutting with scissors!  Be sure to search Pinterst for this stamp set.  There are hundreds of examples of projects AND color combinations.