Today I was a happy girl.  I got to spend a good part of my afternoon playing with the new, pre-released Eastern Palace suite, which is just stunning with details.  You can certainly make beautiful things with the stamp set alone, but the Thinlits pair so nicely with the stamp set.  It's like chocolate and peanut butter – good separately, but so much more delicious together.  If you don't have a Big Shot yet, there is no better time and no better suite to use it with.  It's a tool I use almost every day and worth every penny.  I promise you will agree with me once you start using yours.  I do highly recommend using the Magnetic Platform with your Eastern Medallions Thinlits because the magnet will keep the Thinlits in place when you are creating your layers.
Here's what I made this afternoon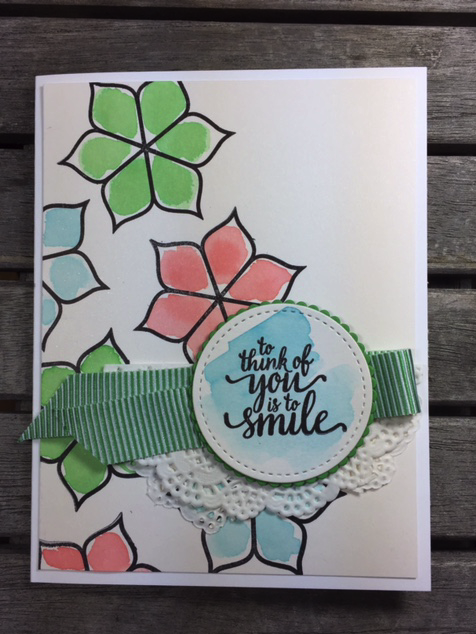 This card was made with the stamp set (not the coordinating Thinlits), although I did use my stitched circle framelits and layering circles to cut out the sentiment.  I stamped the flower & words with basic black ink and used my aqua painters to give a subtle watercolor wash.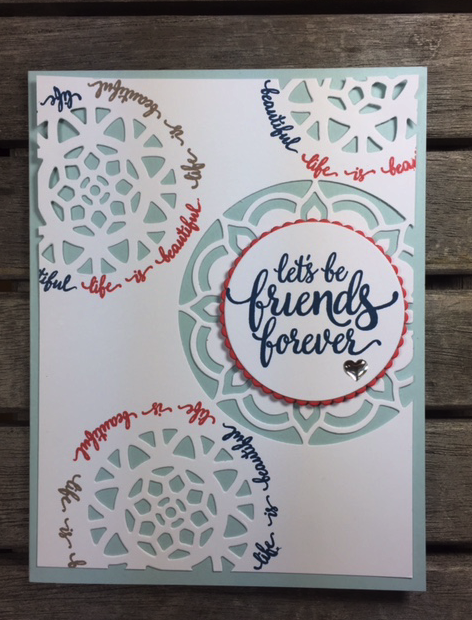 I love this card because of the stunning details the Eastern Medallion Thinlits create.  It looks so complicated but it's really so easy to make.  The Thinlits layer together to make incredible patterns.  One of the benefits of the Thinlits dies is the multiple layering options you have with so many interchangeable pieces.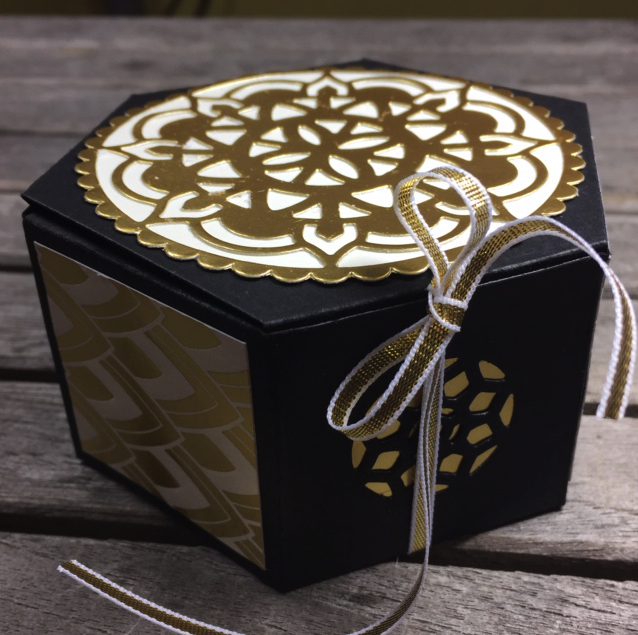 This box is simply stunning in Black, Vanilla & Gold.  Can you imagine giving a bride & groom this as a gift? I used the largest scalloped circle from the Layering Circles framelits dies as the outer edge, which made the medallion a separate piece.  The box is made with the Window box thinlits dies.  Another great product to use with your Big Shot.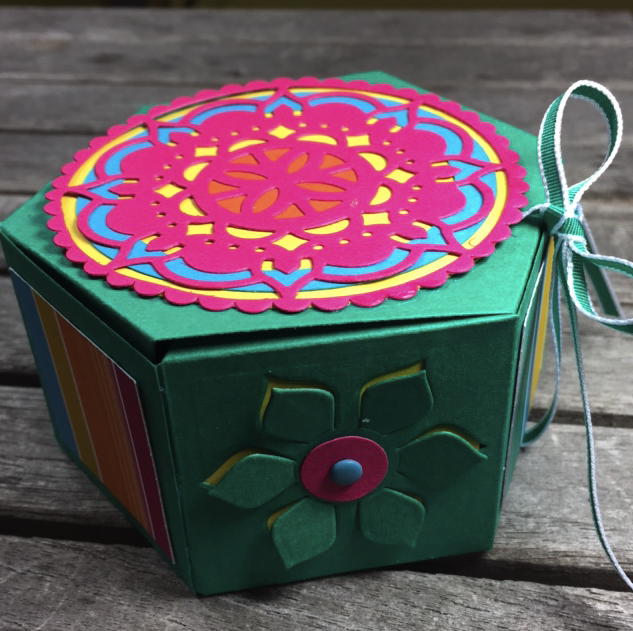 This box is almost identical to the black & gold one except I used different colors and a different Thinlit die for the side panel.  Doesn't it seem like a completely different box?  I wanted to show the versatility that colors can create.  I really like the three layers of colors under the top medallion.
More Cards with the Eastern Palace Suite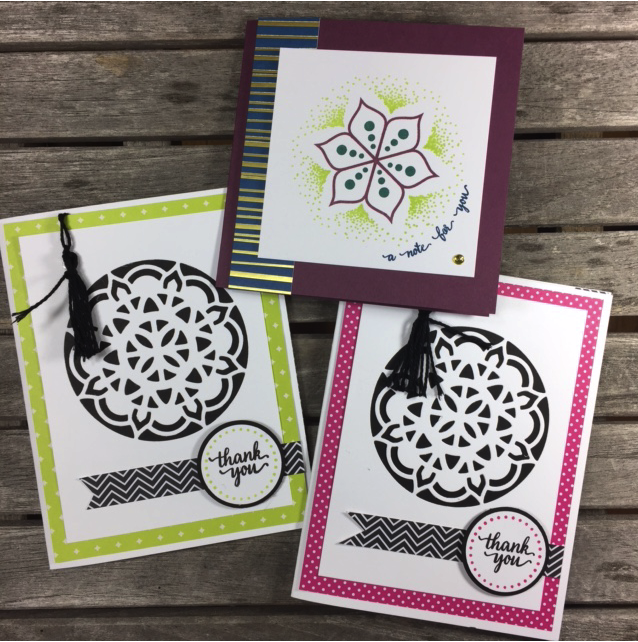 These are cards I have showcased before, but made with the same Eastern Palace suite of products.  To see a video on how I made the card with the tassel, click this on previous post: http://mailsomethingpretty.com/make-tassel-beautiful-eastern-palace-medallion-card/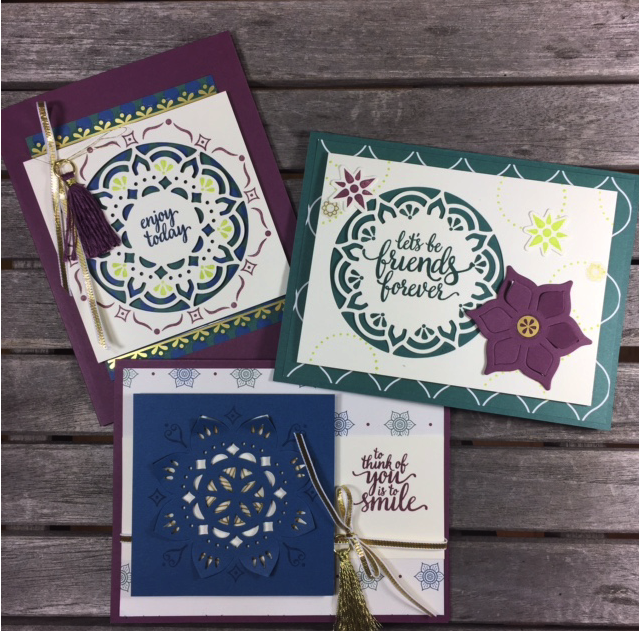 These three cards were designed by Stampin' Up!  They even gave us directions on how to make them!  If you order either of the two Eastern Palace bundles during the month of May, I will send you the directions too.  I wrote about these cards in this previous post: http://mailsomethingpretty.com/free-class-eastern-palace-suite-purchase/  I can't wait to mail them out, I love to Mail Something Pretty!!!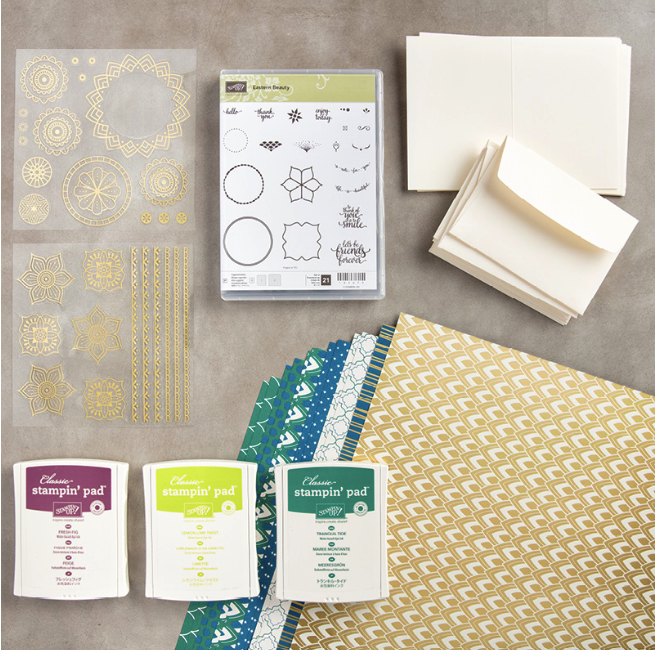 Eastern Palace Bundle A (starter bundle includes a free set of vanilla notecards & envelopes)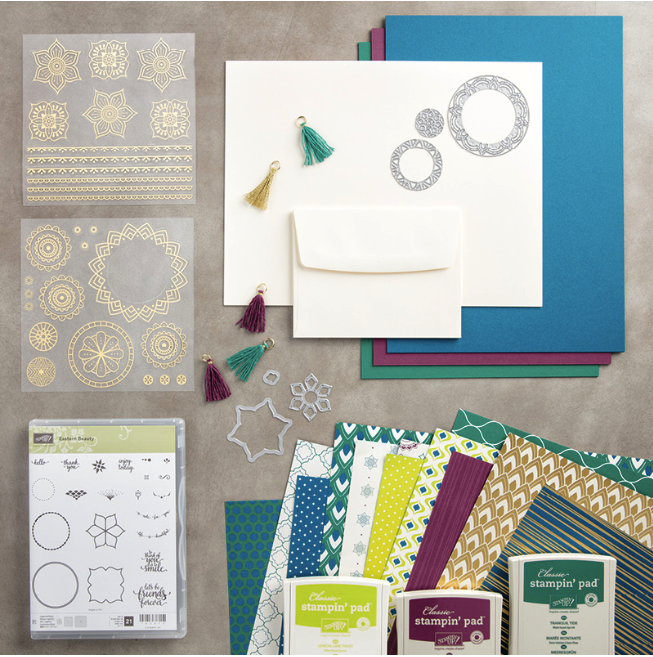 Eastern Palace Bundle B (premier bundle includes two free items, vanilla notecards & envelopes and thick vanilla card stock)
Be sure to order either of these two bundles during the month of May so you can receive the free vanilla products and card directions.  What are you waiting for?  You don't want to miss out on these fantastic products.  Just click on the Shop tab at the top of this page.