My brother's birthday was last week and sometimes male cards can be a bit of a challenge.  When we were kids (he's 4 years younger than me) he loved to watch the popular 1970's show Doctor Who.  It scared me, but I still watched it because we were only allowed one show each a day and I wanted my tv fix.  He recently told me he watched too many Smurfs episodes for the same reason.
Think outside the Box
Sometimes, you need to see a stamp set with a different set of eyes.  That's what I did with the popular At Home with You stamp set.  A lovely seasonal stamp set that focuses on a front door.  I turned this front door into the Tardis (his time machine) from Doctor Who: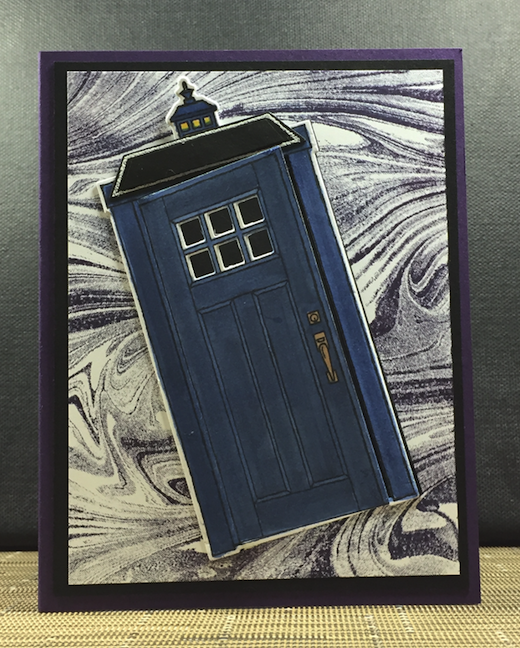 Now, it's not exactly like the Tardis, but I think it represents it well.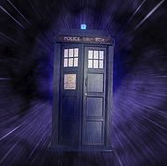 I will be doing another post on the new Stampin' Blends, but those are the markers I used to color the time machine.  I absolutely love these new alcohol markers.  They blend beautifully and are extremely addictive.
My brother really liked his card and I was thrilled that he did.  I was so excited to give it to him.  Now, I have a whole year to think of another idea for him.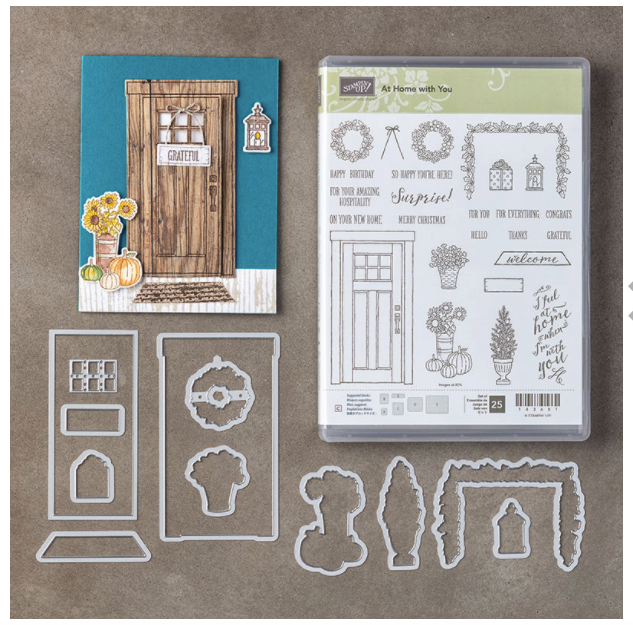 Click here to see all the colors of the new Stampin' Blends.