Last Thursday I was the guest presenter at my Garden Club meeting.  It was a great way to tie my two loves together: gardening and card making.  Since we were a group of 30, my regular class style would not work.  So, I decided to highlight the Soft Sayings Card Kit because all-inclusive project kits are great for group gatherings.  Everything you need comes in the box: stamps, inks, papers, dimensionals, embellishments and photo directions.  The Soft Sayings Card Kit was a perfect project kit to choose because the cards are quick and easy, and they are floral in theme.  This kit makes 20 cards, 2 of each 10 designs so the box was easy to divide up between members.  Each Garden Club member made 4 cards and left feeling creative and very happy.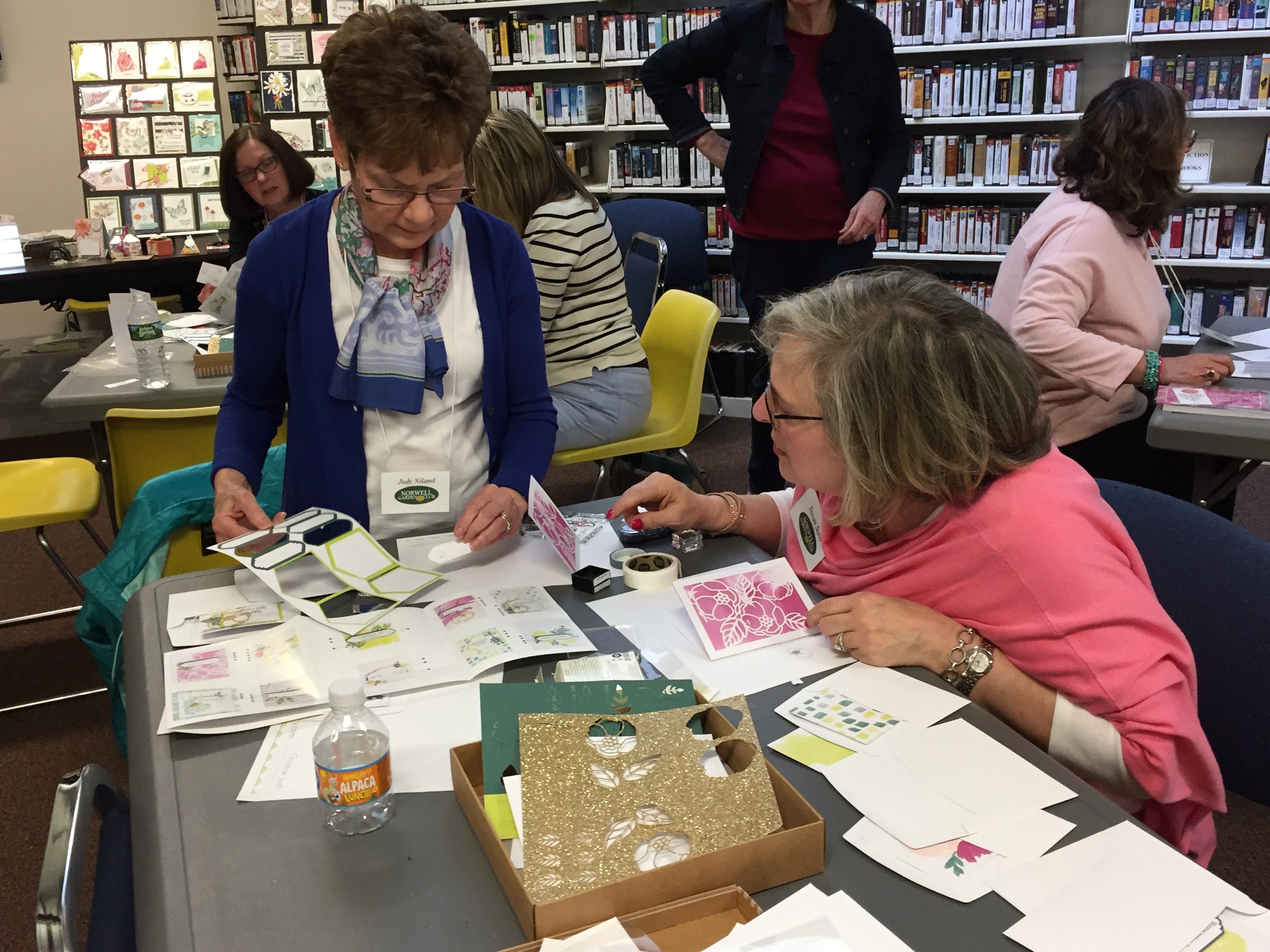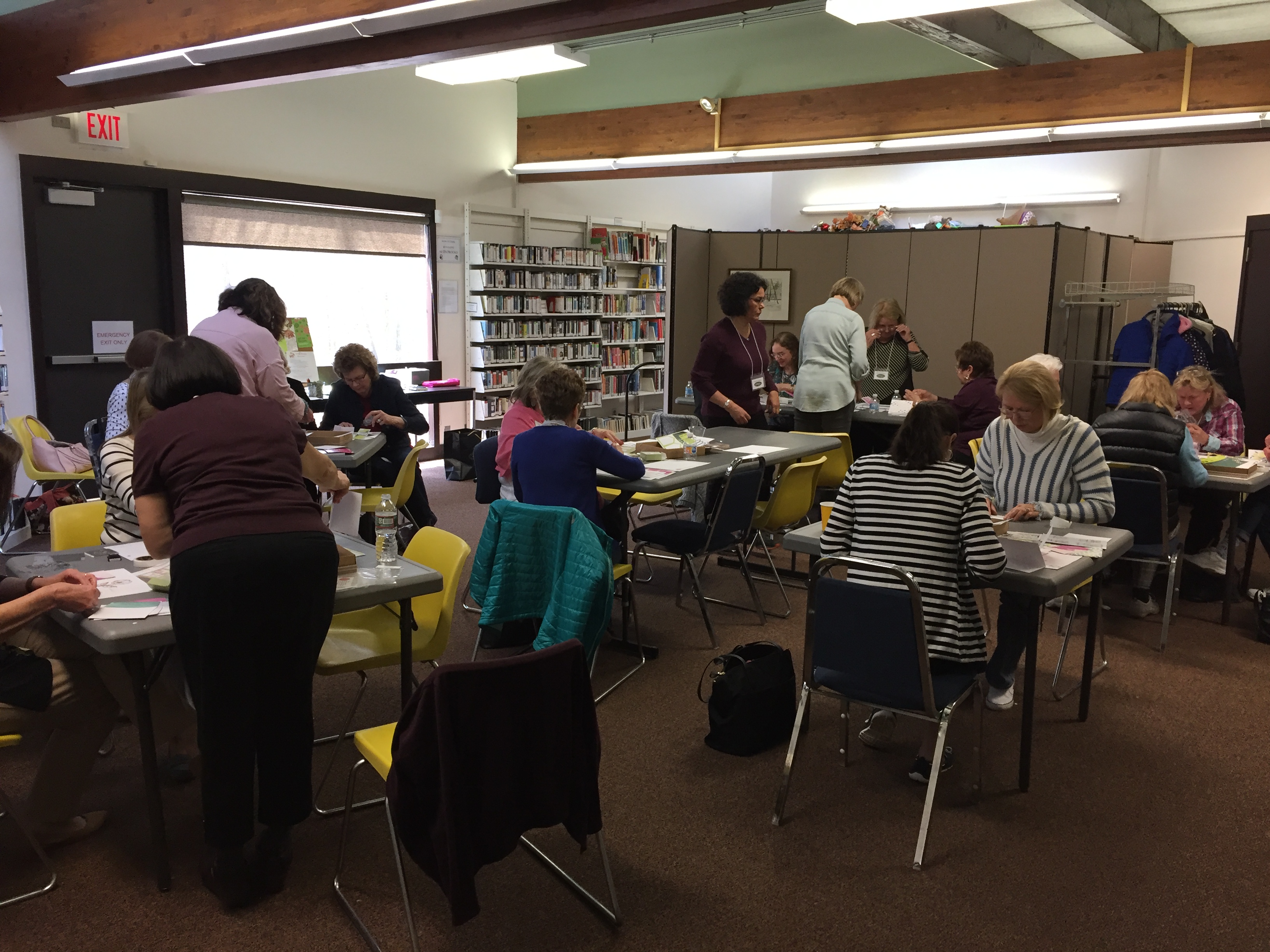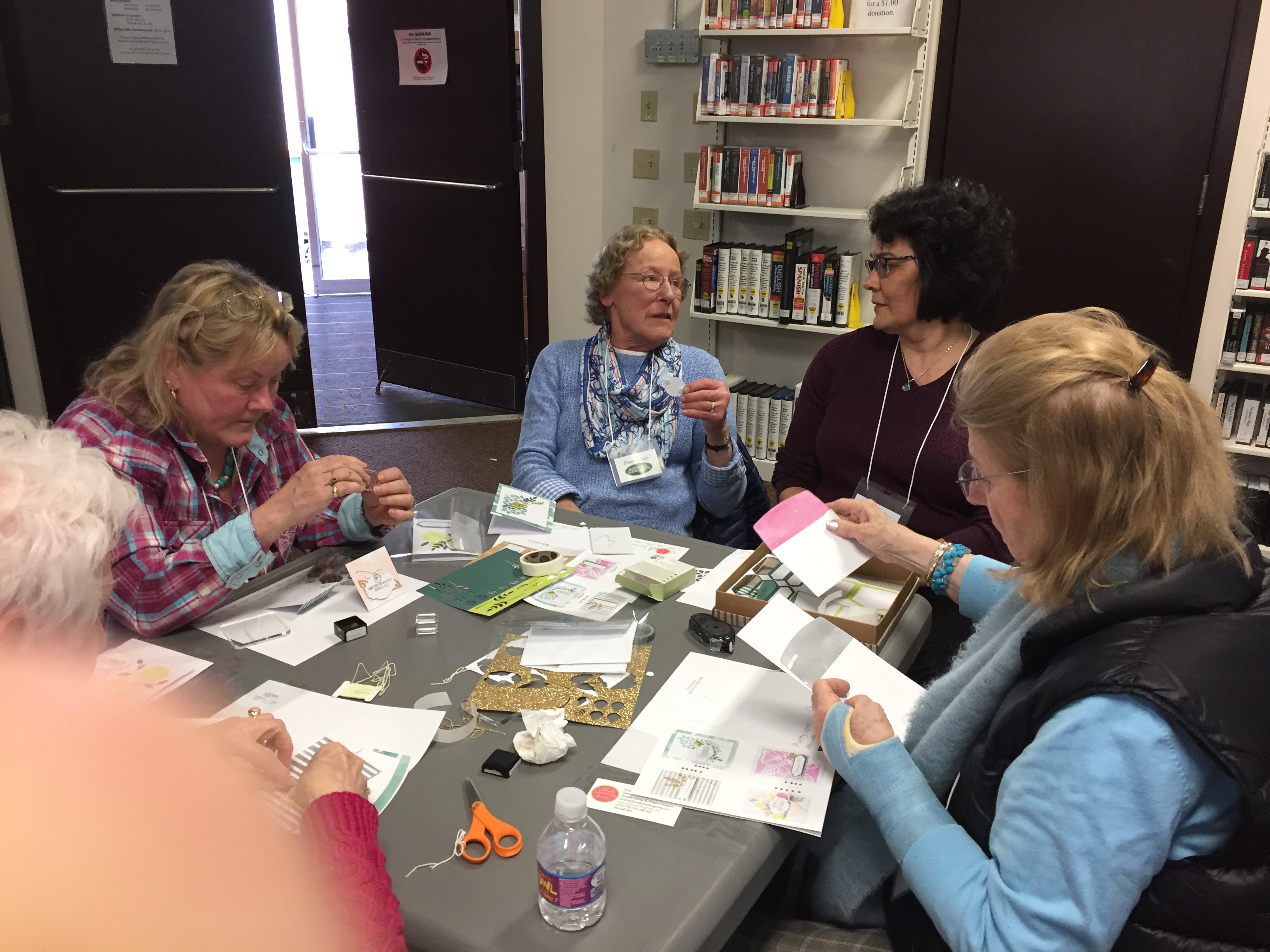 As you can see in the photos, everyone was busy making their cards but also had time to chat with each other.  Most of the Garden Club members had never stamped before and they all made beautiful cards.  You really can't go wrong with the Kits because everything you need is right there in the box.
These are the cards that come in the Soft Sayings Card Kit.  15 stamps are included, so there are plenty of sentiments to choose from to customize your cards.  A refill kit is also available so you only need to purchase the kits once.  If you want to make more cards, you just need to purchase the refill kit, which includes all the papers you need.  Stampin' Up! sells several other All-Inclusive Project kits too and some of them have refill kits.  Here are some of the other All-inclusive project kits Stampin' Up! has available:
Another type of all-inclusive Kit is called Paper Pumpkin.  This is actually a monthly kit subscription.  Each month, a different all-inclusive paper crafting kit is delivered right to your mailbox.  Paper Pumpkin is great for so many reasons.  It's a great way to grow your ink & stamp collections, a great way to try new styles & projects and all the prep work is done for you, so you can get right down to creating.  All of this awesomeness, for only $19.95 each month.  And, until May 10, you can receive your first two kits at 50% off!  Just use the promo code SAVEFIFTY0418 when signing up.
You can find out more and sign up at this link:  Monthly Paper Pumpkin kits.