Have you signed up for my alternative Open House yet?  I'm calling it an "Open House in an Envelope". Since I can't seem to find a suitable day in the calendar until the end of July (and who wants to wait THAT long??), I'm doing a snail mail Open House (instead of an online virtual Open House).  All you need to do is sign up and let me know if you want to pick up your envelope at my house, or if you want me to mail it to you.  If you want it mailed, I am just asking you to send $6.65 to cover priority shipping and send me your address.
The envelopes are now ready!!!
Everything (except the snacks) you would do at my in-person Open House is in the envelope!  The catalog, three cards to assemble, samples of the new In Colors, directions and a little treat.
If you "attend" the Open House (i.e. sign up and receive an envelope) and place an order in the month of June, I will mail you a lucky door prize!  How great is that!  Hostess code is ECFPEVUX.
Just shoot me an email at christine@mailsomethingpretty.com to let me know you want to "attend".  Let me know what you think too, if it is a success I will do it again in the future.
Thanks for coming!!!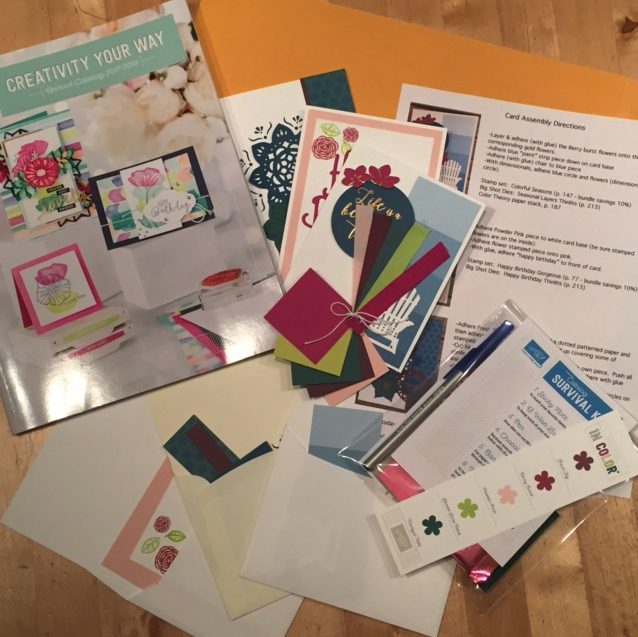 This is a tease at what is in the envelope