Do you ever forget to send birthday cards in time for the actual birthday??  Still send them!  I've had a few people on my "birthday mailing list" that have been on my list a little too long and now will receive a "happy belated birthday" card.  The reason is my own doing.  These lovely people visit my website, Facebook page and attend my card classes, so I wanted to mail them a card they've never seen before.  I finally sat myself down yesterday to create a new, unseen card just for them.  (So, if you are reading this Jan, Ellen, Kathie, Marlene & Barbara, you may want to stop here because your card is "in the mail" – really, it's in the mailbox right now).
I decided to pair my creation with the Global Design Project Sketch Challenge #054.  This is the sketch I based my card: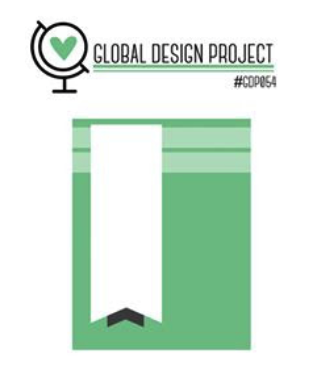 And here is my card and interpretation of the sketch challenge: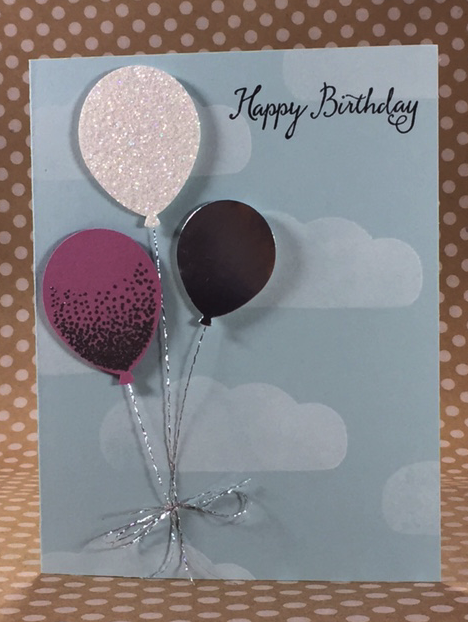 You can see that I interpreted the sketch rather than copy it.  I used my favorite Balloon Celebration stamp set and coordinating Balloon Bouquet punch.  It's actually quite a simple design, but sometimes a little restraint goes a long way.  I'm still working on my photographing skills and the shine & glitter may be a little hard to see.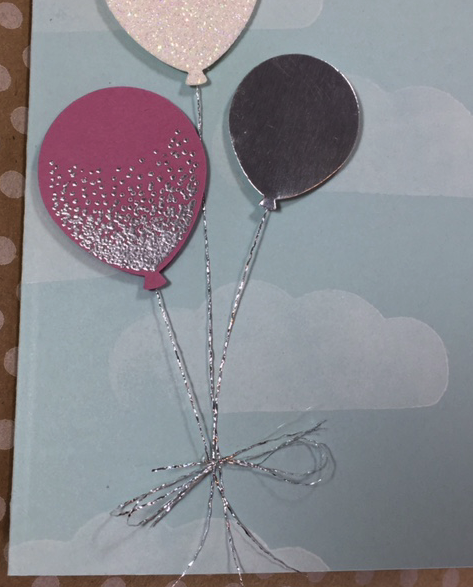 Each balloon has either shine or glitter.  One balloon is punched from Dazzling Diamonds glimmer paper, one punched from Silver Foil Sheets and the Sweet Sugarplum balloon is embossed with silver embossing powder.  The string is made from the Silver ribbon of the 3/8″ Glitter Ribbon Combo Pack.  I cut the edge of the ribbon and separated the strands:

I'm really pleased with how the card turned out.  Here's a peek at the inside with a wish from the Better Together stamp set: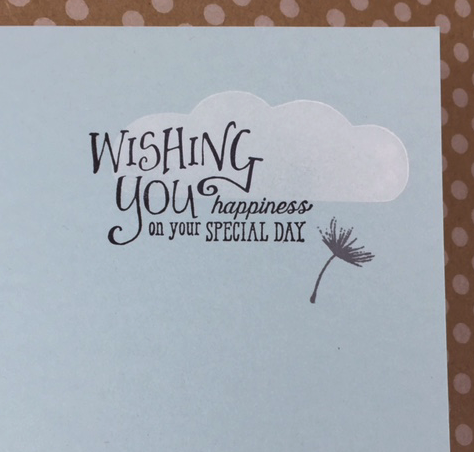 So, the lesson for today is, send your cards no matter how late they may be!  I am sure they will be enjoyed just as much (or maybe even a little more) than on their actual birthday.