Easter has so many different styles, themes and color palettes.  Easter bunnies, eggs and baskets are often created using pastel colors.  This year, I wanted to go bold in making my fun Easter cards & treats.  I achieve this boldness with bright colors and whimsy.
Easter Card #1
My first card focuses on two retiring In-Colors: Cucumber Crush & Tip Top Taupe.  These In-Colors, as well as Watermelon Wonder, Mint Macaron and Delightful Dijon are retiring soon and will only be available until the end of May (or until supplies last).  If you need more card stock, accessories or re-inkers to go along with this In-Color collection, order them soon.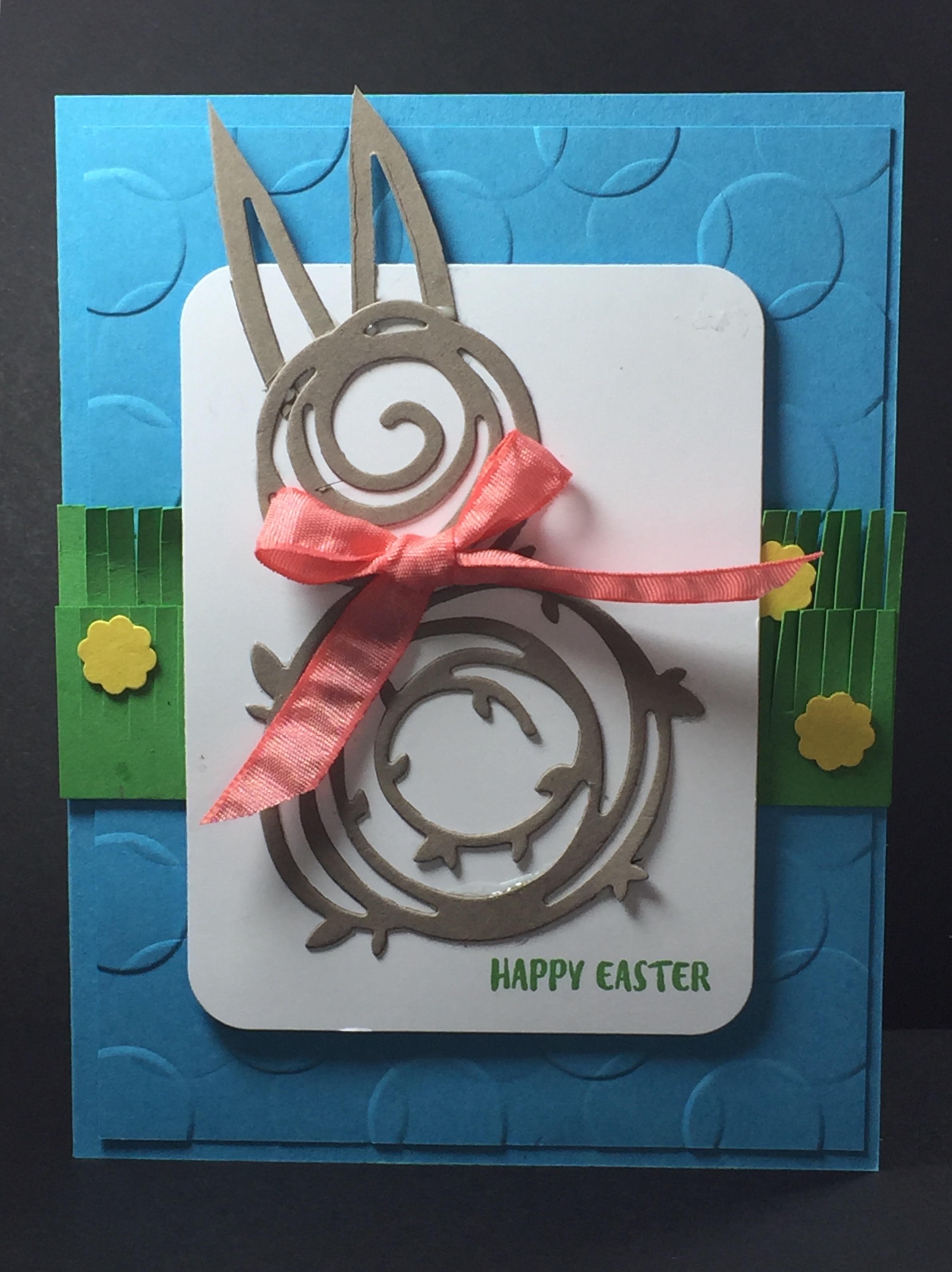 I was inspired by a card I found on Pinterest and chose to CASE (copy and selectively edit) it.  Here is the inspiration card: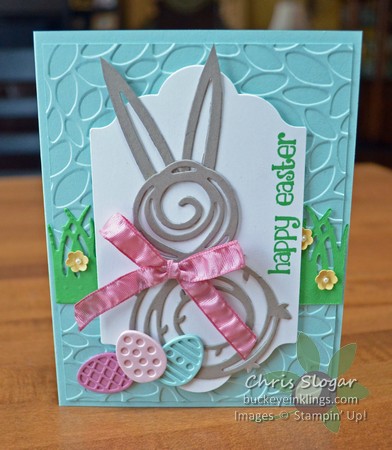 I loved the whimsy of the bunny she created using the Swirly Bird Framelits Dies.  I substituted Tempting Turquoise for the background paper because she used the  retired color Coastal Cabana.  I used the Large Polka Dot embossing folder and ran it through the Big Shot twice (the second time with the paper offset).  Instead of the Basket Builder Framelits dies, I used my awesome fringe scissors to make the grass.  The Happy Easter stamp is from my March Paper Pumpkin kit.
Second Easter Card
I really love how this card can be used for almost any occasion.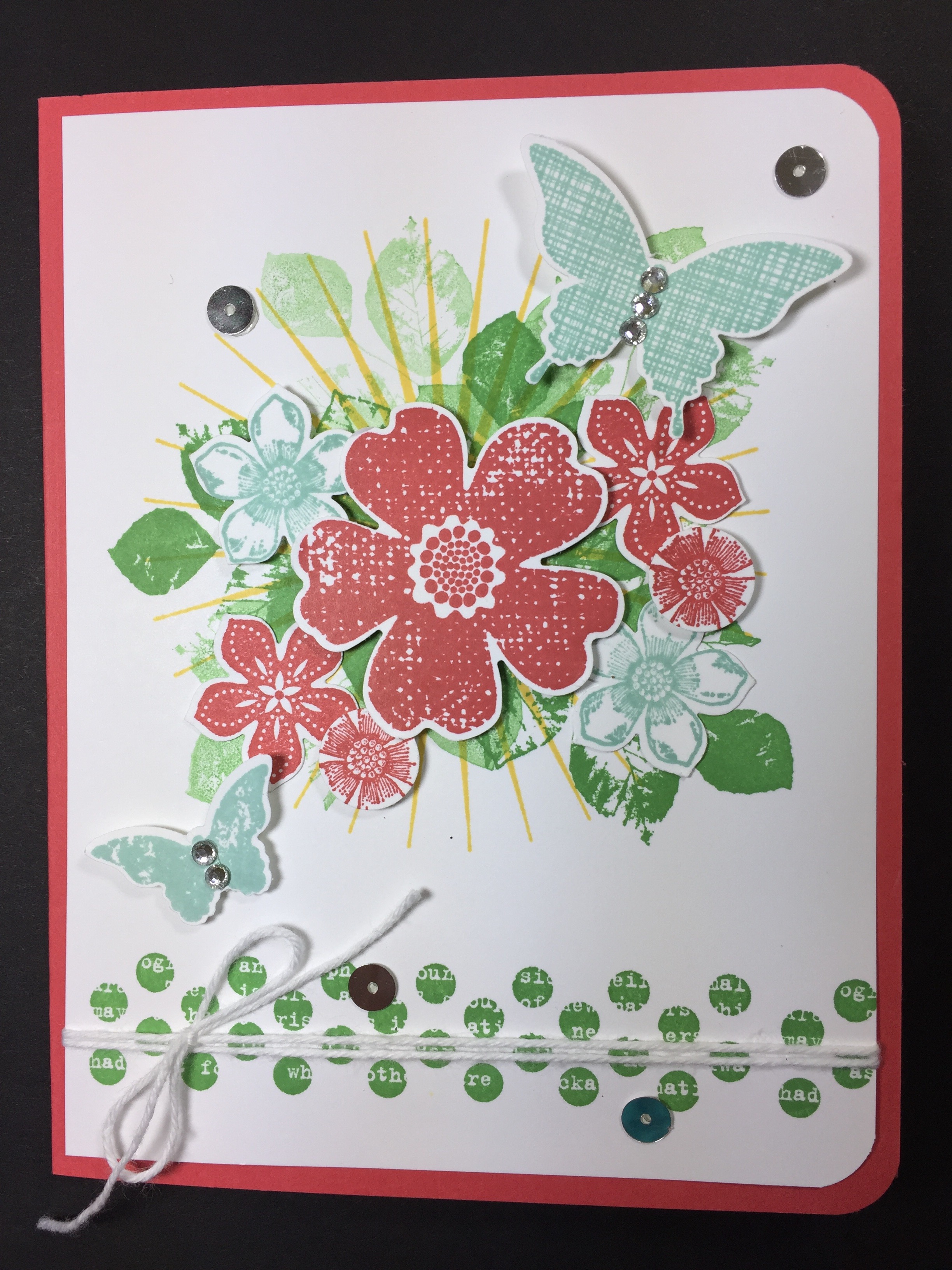 I focused on the bold colors of Watermelon Wonder & Cucumber Crush.  Stamp sets used are: Flower Shop, Petite Petals & Kinda Eclectic.  This card also uses punches rather than the Big Shot.  Not a whole lot of technique involved, just stamp, punch and stick.  A little bit of bling was added with basic rhinestones and silver sequins.  Here is my inspiration I found on Pinterest:
My favorite part of this inspiration card is the burst of flowers and butterflies.  I'm using my version for Easter right now, but may make up some more and leave them blank inside until they are specifically needed.
Easter Treats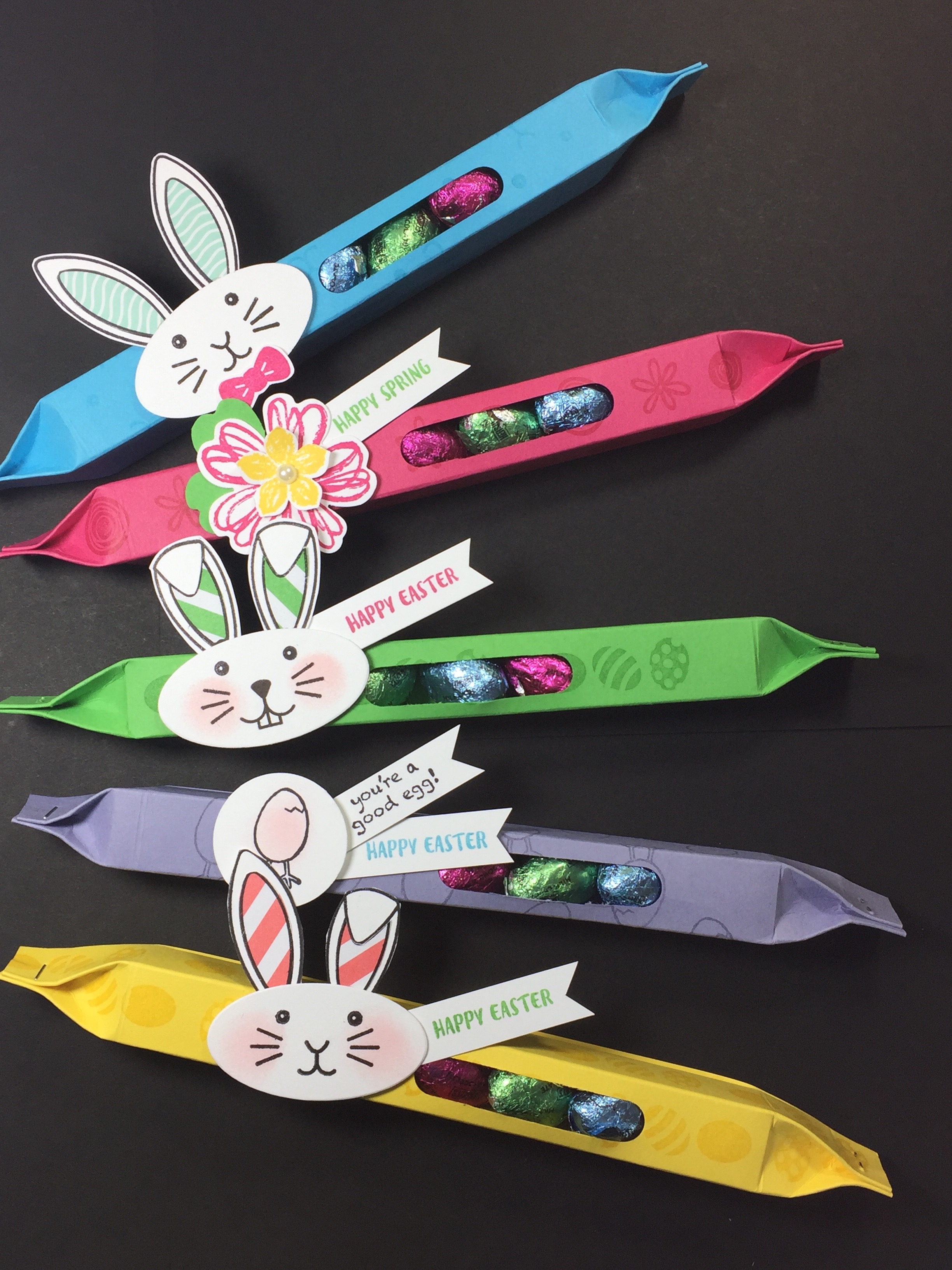 There's just enough chocolate inside (7 Hersey chocolate eggs) to indulge a sweet tooth.  These treats have been circulating around the Stampin' Up! demonstrator world quite a bit and these are my version.  I didn't have the bunny from the Basket Bunch stamp set, so I came up with these cute bunny heads using the stamps from March's Paper Pumpkin kit (twice I've used these Paper Pumpkin stamps for this Easter class – make sure you are a Paper Pumpkin subscriber so you can receive your exclusive stamps each month to use on your own projects).    You can subscribe to Paper Pumpkin right here (it's only $19.95/month).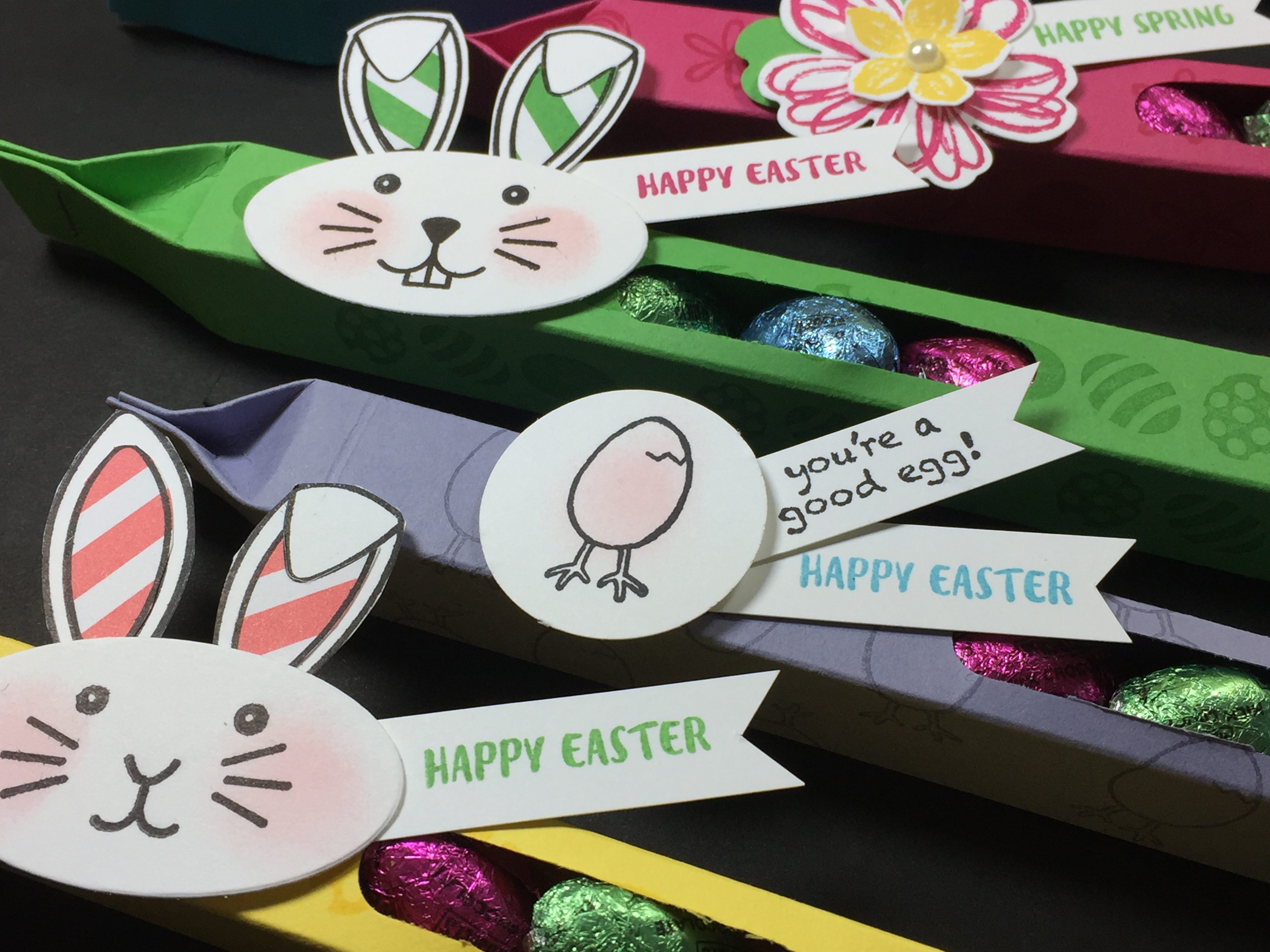 Here are the treats I CASED from and she CASED from (theirs are a bit longer than mine):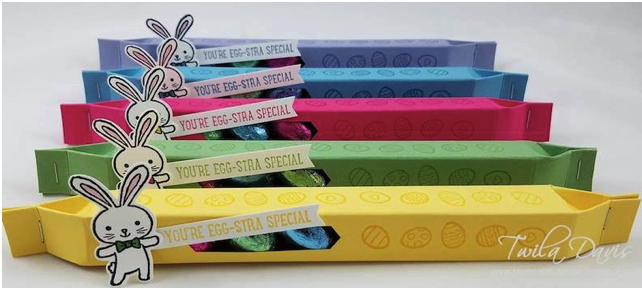 I would love to have you join me at my fun Easter Cards & Treats class on Thursday, April 6 at 10 am or Friday, April 7 at 10 am or 7 pm.  All you need to do is RSVP by Wednesday noon April 5.