My son Troy is working on his Eagle Scout Project and is in need of a little more fundraising (his project is listed below).  I thought I would help him out in a way that I know how.  I will donate my proceeds to his project from any orders placed between now and November 11.  Last Fall I did this to help out my daughter's softball team (update: their fields are currently being redone with new fencing, backstops and dugouts – they are very excited).
Here are some shopping ideas:
> Have you had your eye on the 
Big Shot
?
Anyone who places an order during this fundraiser time will receive two cards from me (that you can re-use) as a thank you.  You can shop here at my website:  www.mailsomethingpretty.com by clicking Shop, or click on one of the product links above and it will bring your right to my shopping page.
Hostess code:  RUFBBGG3
Troy's Eagle Scout project is building a wooden pavilion to be used as an outdoor classroom at his former elementary school.  He has raised $4000 for this ambitious project and needs $800 more to fund the roof.  He and his team have worked very hard and the school is thrilled to have such a great structure to use for decades to come. This is what is built so far: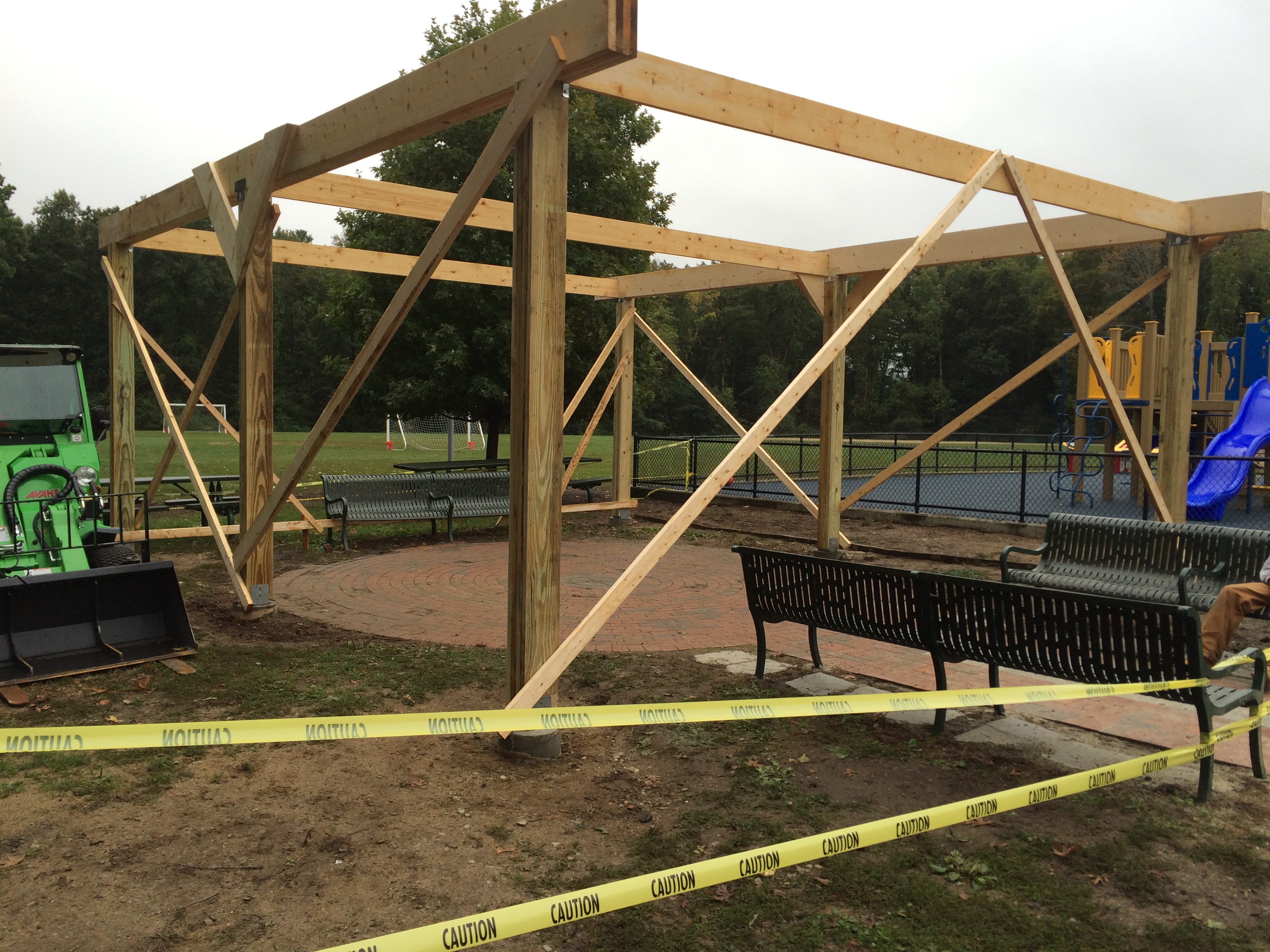 This is what it will look like: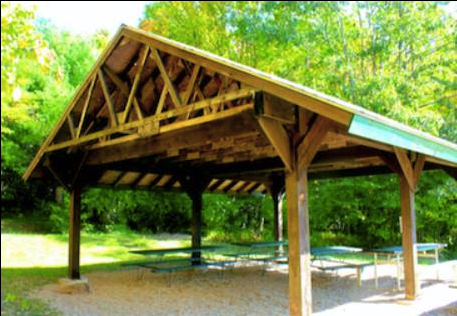 Thank you again for placing any orders and helping him out.  It's a win/win,you get amazing Stampin' Up! products and he earns money towards the roof.