My son will be graduating high school in a few weeks and I can't believe he's old enough to graduate!  He towers over me in height, yet I will always think of him as my little buddy.   Today, I had a little time to spend in my stamp room, so I decided to combine this week's Global Design Project challenge #GDP086 with my need of graduation cards for he and his friends (I am also trying to work on my time management skills).  I wanted to make a bold, graphic, watercolored graduation card using watercolor pencils.  This week's challenge is a sketch challenge: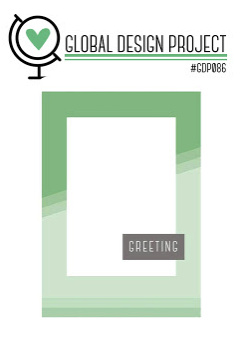 Watercolored Graduation Card
I don't have any specific graduation sets, so I needed to find another set that would work.  I have always thought the Marquee Messages stamp set was designed for teenagers because of it's bold, graphic designs and hip words and it is a perfect match.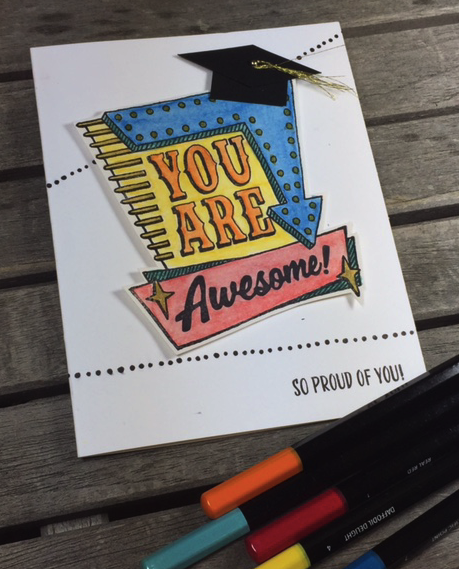 Rather than color the card with my son's school colors of blue & gold, I decided to use primary colors of red, blue & yellow (with a pop of orange).  I don't think you can ever go wrong with this color combination.  Have you used Stampin' Up!'s new Watercolor Pencils yet?  You are going to love them.  I love watercoloring with them because of their awesome color coordination.  Stampin' Up! is just full of color coordination (it's really what they are known for).  Each of the pencils is a true Stampin' Up! color.  I like to use my aqua painter more than blender pen to spread and blend the colors around, it seems more watercolor-ish.  It's like magic when you put water to your coloring – presto – instant watercolor.
Details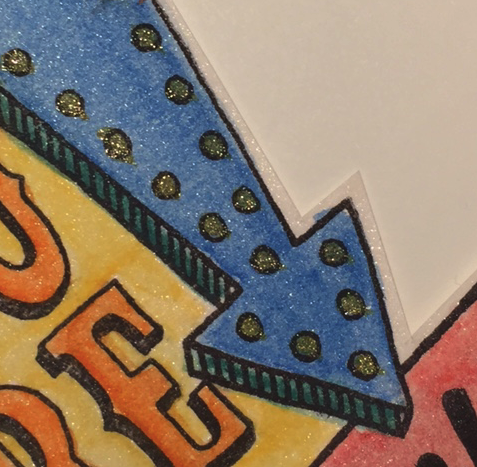 This card has two instances of subtle sparkle.  I stamped the images on Shimmery white card stock (which is a great paper to watercolor on) and highlighted the polka dots and stars with my Gold Wink of Stella pen.  As you open the card, the gold shimmers like the lights in an actual marquee.  It's pretty cool!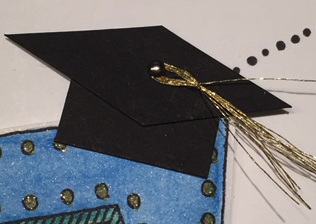 To make this a graduation card, I added a cap & tassel to the corner of the marquee.  I cut some black paper into a "rhombus" shape (top of hat) and rectangle for the bottom.  I have seen some graduation caps made a little more elaborately, but these simple shapes do the trick.  To make the tassel, insert a mini brad into the hat, wrap some gold metallic thread around it, tie the thread together and secure the tassel with a glue dot.
To complete the sketch challenge, I used the line of polka dots (to echo the polka dots of the marquee) from the Perfectly Wrapped stamp set.  I stamped the row of polka dots in basic black ink as a simple, linear background.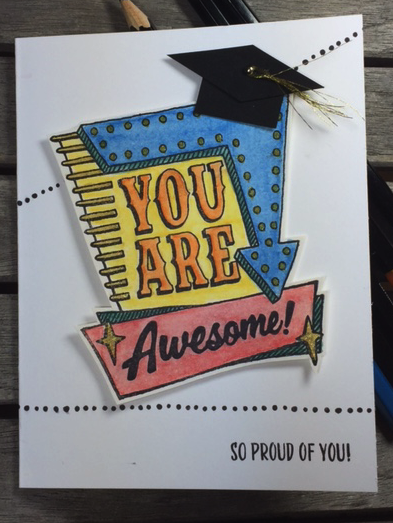 I'm pretty happy with how this graduation card turned out.  None of my son's friends are going to want anything frilly or sentimental.  This bold, graphic card is far from that.  Thanks for stopping by today!