Did you know that there are only 6 full weeks left until Christmas and Hanukah?  Yikes!!!!  I've looked at my calendar to see if I could fit in a little more for you to get your projects done, make cards & tags.  I'm still available for private classes & hostess parties, just contact me to schedule a date.
Christmas Cards
 (photos below) – Friday, November 18 at 10 am and 7 pm
You choose to make 6 cards for $23 or 12 cards for $33 (you bring your own adhesive).  RSVP by noon Wednesday, Nov. 16.
New date 
 –
Open Studio
 – Saturday, November 19 anytime between 10 am – 5 pm, $5 fee RSVPs by day before. Bring your own projects, Paper Pumpkin kits, and use my stamp sets, inks, punches, Big Shot and supplies.  Paper available for 40 cents/sheet. **Pre-order any of the project kits from the catalog and use my stamp sets & inks to put together.
Open Studio
 – Tuesday, November 29 anytime between 9 am – 2 pm, $5 fee by day before. Same description as above.
New class
 –
Stitched With Cheer Christmas Cards
 – Wednesday, December 7 at 7pm and Thursday, December 8 at 10 am.  $33 includes everything you need to make 18 cards (this is a project kit from the Holiday catalog).  You can always finish at home.  RSVPs firm by Nov. 29 so I can order the kits.
Holiday Gift Tags 
(good for both Christmas & Hanukah), Friday, December 9 at 10 am and 7 pm.  $30 includes all supplies (including adhesive) to make 30 tags and red keepsake tin. RSVP firm by Nov 29 so I can order the kits.
Open Studio
 – Tuesday, December 13 anytime between 9 am – 2 pm by day before, $5 fee. Same description as above.
Cancellation policy:  If you need to cancel with less than 48 hours until card-class time, you will still need to pay the class fee.  However, I will complete the cards for you.  Once the project kits are ordered, there is no cancellation refund.  If you can't make the class, we can figure out a time to get together or I can do the stamping for you and you can complete at home.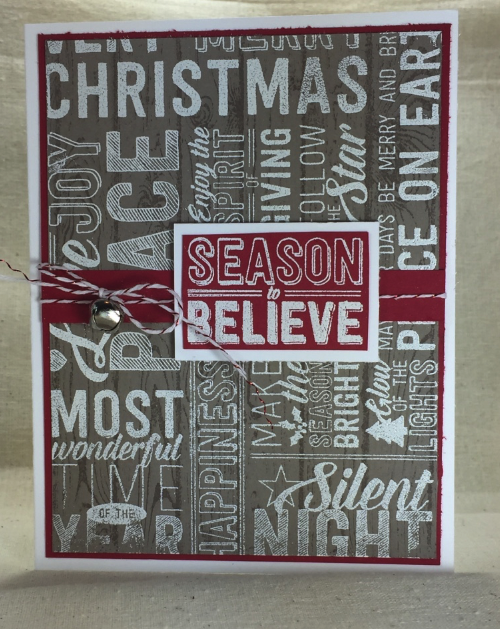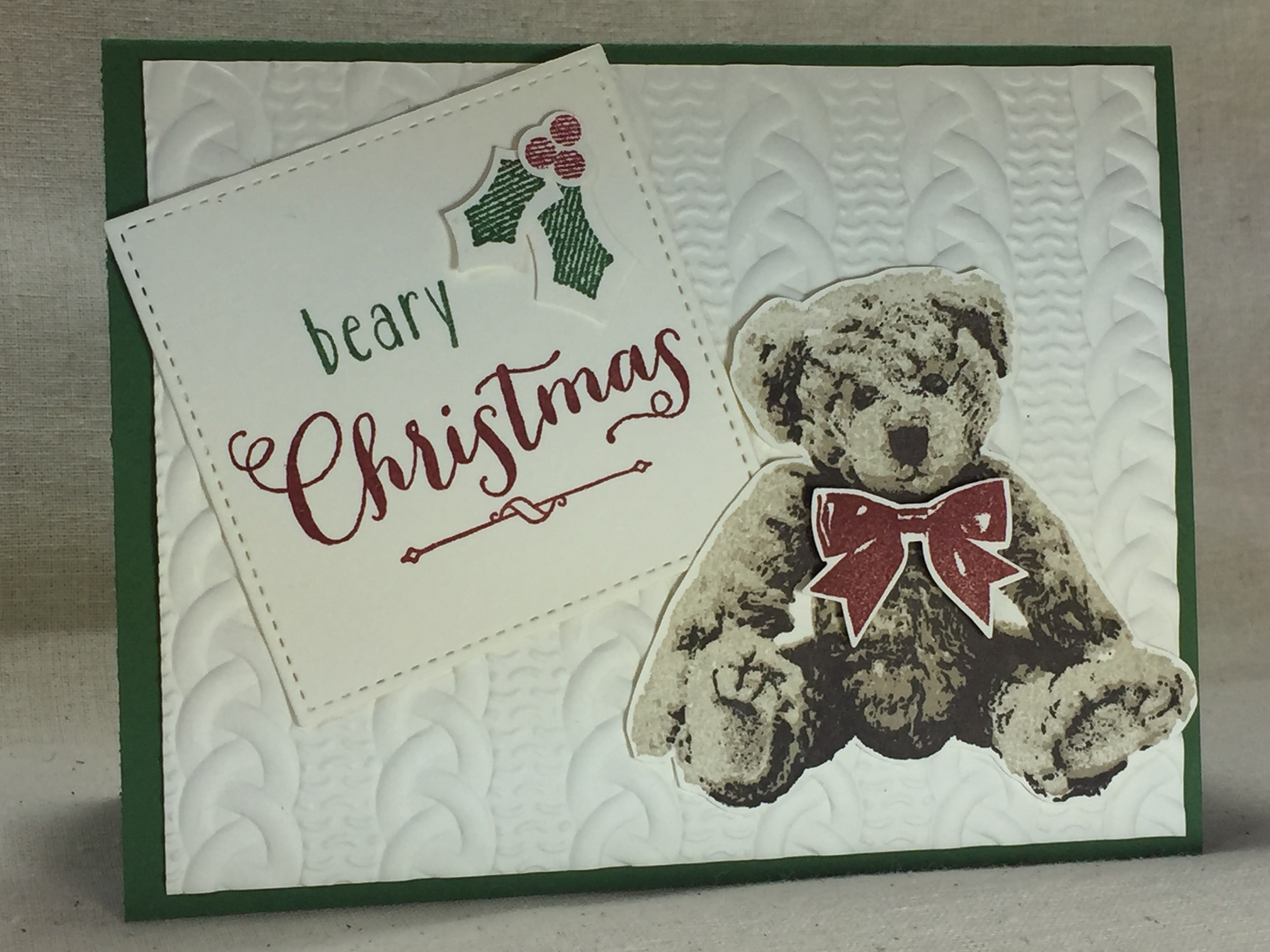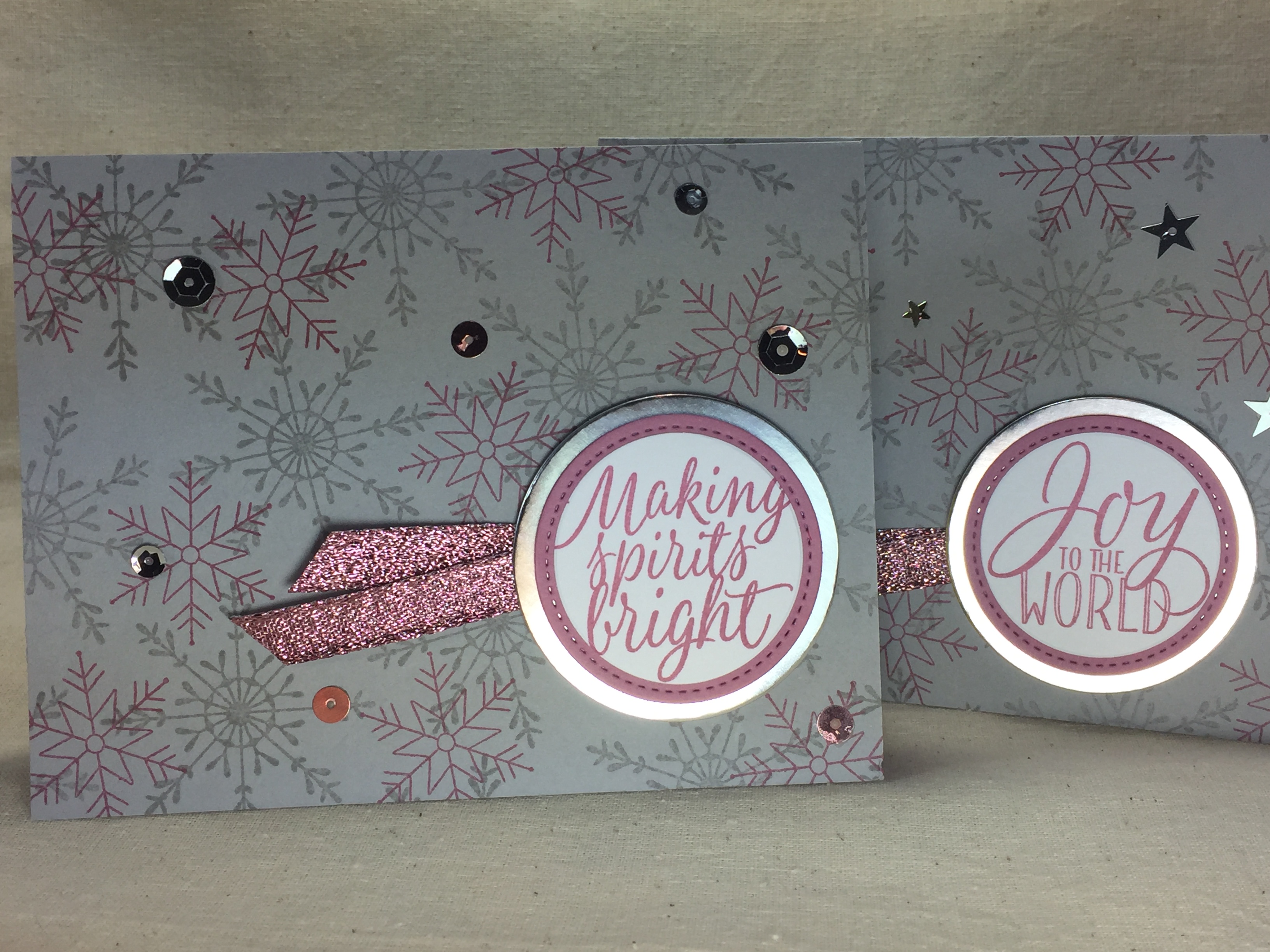 These cards are made with the stamp sets that are 25% off during the month of November.  To see all of the sale stamp sets, click HERE.  We will also be using the new coordinating Stitched Shapes Framelits that I am loving.
Stitched with Cheer Card Kit Class (18 cards)
Tin of Tags Project Kit – 30 tags (Dec. 9 class)Be sure to RSVP to secure a spot in class!