Hi everyone!  I sent out 18 Open House in an Envelope packets this month and received great feedback on it's contents, cards to make and surprises.  You may see this option again in the future, so be on the lookout and be sure to sign up.  I thought I would share the three cards that everyone got to make from their packets with you.  Each card focused on a new product bundle & suite.
Color Theory
This card exudes relaxation, don't you think?  "Life is a Beautiful Thing" is the perfect sentiment to sitting in an Adirondack chair in my book.  The only thing that is missing is an actual book!  The Adirondack chair and flowers are cut from the Seasonal Layers Thinlits and sentiment from coordinating stamp set Colorful Seasons.  Also part of this suite of products is the Color Theory Designer Series paper stack.  Paper Stacks are perfect because you get 4 of each sheet that is 6″ x 6″ in size.  The flowers are cut from one of the new In Colors, Berry Burst.
Happy Birthday Gorgeous!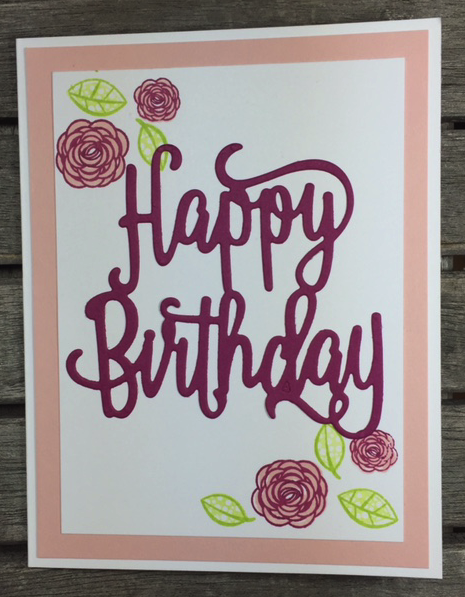 The name of this stamp set is "Happy Birthday Gorgeous" which is a perfect name for this stamp set which includes 32 stamps!!!  Lots of two-step stamping for the several flowers and leaves.  This set even includes a "belated" stamp which I have to say I need more than I care to admit.  It seems I am always mailing the birthday cards out on their birthday instead of before their birthday.  Three of the new In Colors are used here:  Berry Burst for the Happy Birthday cut out (Happy Birthday Thinlit die) and outline of flowers, Powder Pink for the background cards stock and inner flowers and my favorite, Lemon Lime Twist for the leaves.
Eastern Beauty

This card looks so much more involved and complicated than it really is.  The Eastern Palace Suite makes the Eastern Beauty stamp set and coordinating Eastern Medallions Thinlits dies work beautifully together and there are countless combinations to make.  Pick and choose your shapes and run it through the Big Shot and presto – beautiful shapes!  Can you see the stamping?  Even the stamps work with the shapes of the dies.  The colors I used here were chosen because of the Eastern Palace Specialty Designer Series Paper:  Dapper Denim, Fresh Fig and Tranquil Tide.  I also embossed the thank you with gold embossing powder to highlight the Eastern Gold Vinyl Stickers.
I'm grateful for those who signed up to "attend" this new type of Open House and I invite you all to join me next time.  If you need a new catalog to see these and many more awesome new products and project samples, please let me know.  Thanks!  Here are pictures of the actual products: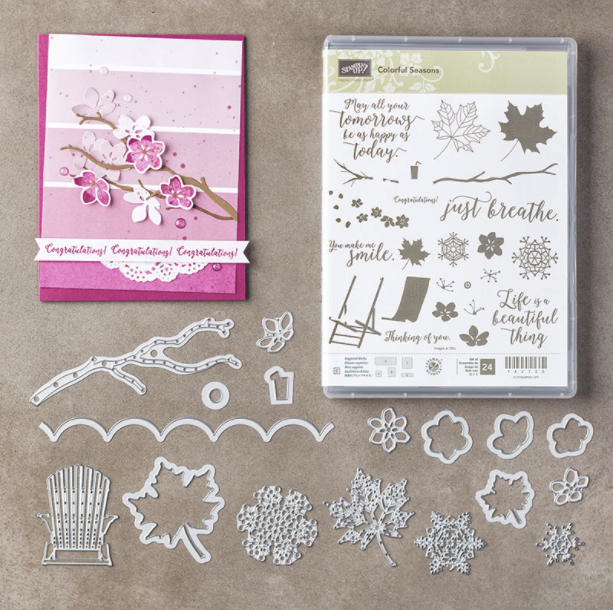 Colorful Seasons Bundle Link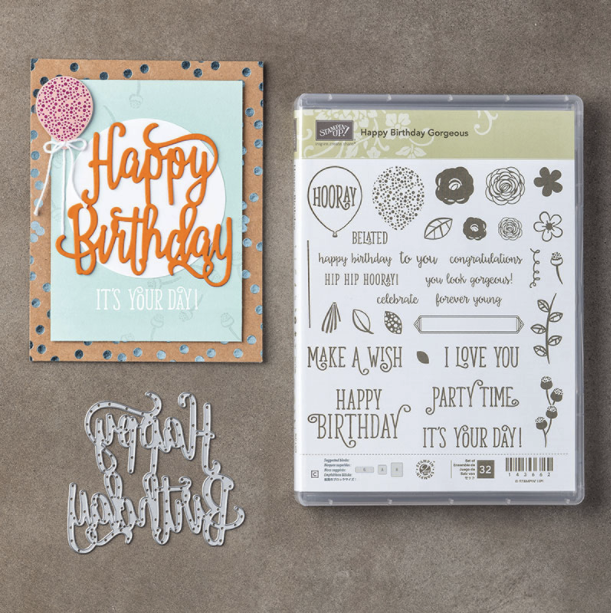 Happy Birthday Gorgeous Bundle Link
Foil Frenzy Product Suite Link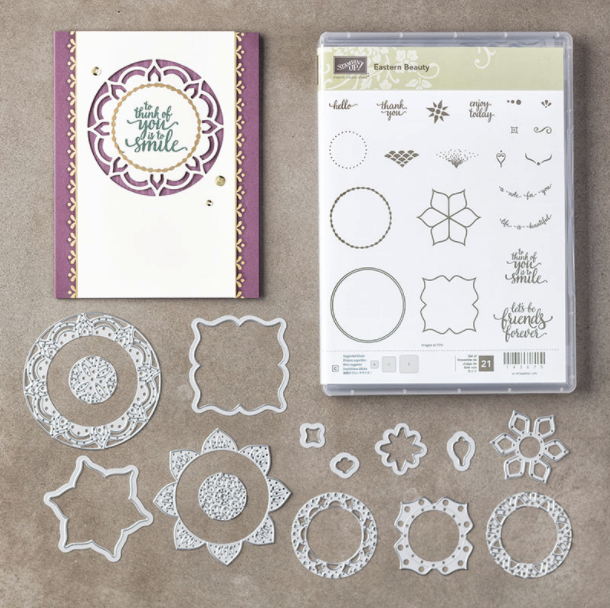 Eastern Beauty Bundle Link
Eastern Palace Product Suite Link